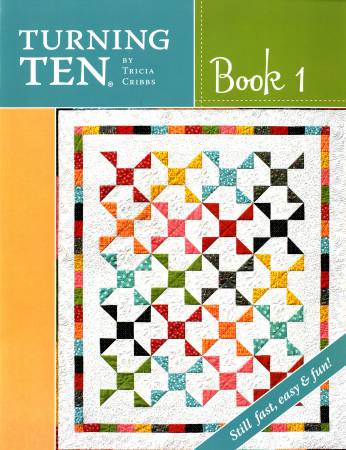 BOOKS
Turning Ten - Book 1 Let It Shine - Softcover





From
Turning Twenty - formerly Friendfolks
By Cribbs, Tricia
In Quilting
DESCRIPTION
What an honor to introduce my first Turning Ten booklet! It's my way of celebrating ten years of Turning Twenty®

Turning Twenty® patterns will continue to be released each year, but many of my quilt ideas just do not work for fat quarters I believe Turning Ten® will take care of that. It's still all about fast, fun, & easy, but based on 10 cuts of fabric.


Made in USA


$10.95

Finding Suggested Products.
Please wait.